Since 2007, Greenstone Architecture, PLLC has been the leading source for green architecture in Vancouver, WA. We take pride in our sustainable initiatives and do all we can to pass along our sense of sustainability to customers through our design and planning services.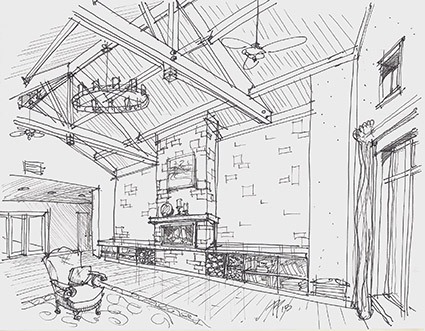 In addition to providing the most experienced and practical green building in Vancouver, WA, we also emphasize cost effectiveness, creativity, and education. In fact, we even offer educational consultations and workshops, so that everyone in our community can enjoy sustainable architecture. Here is a closer look at what Greenstone Architecture, PLLC has to offer.
Architecture:
We are happy to design for custom residential, commercial and civic buildings. All of our work is built on a foundation of environmentally responsible principals.
Custom residential:
We can help residents plan and craft their dream home that is unique to them, and satisfies their needs and budget. We also can work with additions, remodels, residential design services, ADA Accessible designs and upgrades, interior and exterior plans, early concept design through permit and construction documents.
Commercial:
Our commercial work mostly consists of new construction and tenant improvements. We can also provide ADA Accessible designs and upgrades for our commercial clients.
Civic, institutional, and non-profit organizations:
We are proud to have performed work for the following civic institutions: Washington State University, Clark College, and the new Children's Center in Vancouver, WA.

Green Project Administrative and Building Services
Through our Green Project, we are happy to consult with other architects, contractors and building owners seeking LEED certification for their buildings. We also provide informative workshops about the LEED-green building certification system, a complex rating system for green building practices, non-toxic building materials, and more.
If you are interested in hiring Greenstone Architecture, PLLC for building design in Vancouver, WA, visit our Contact Us page for more information. Our team looks forward to hearing from you.